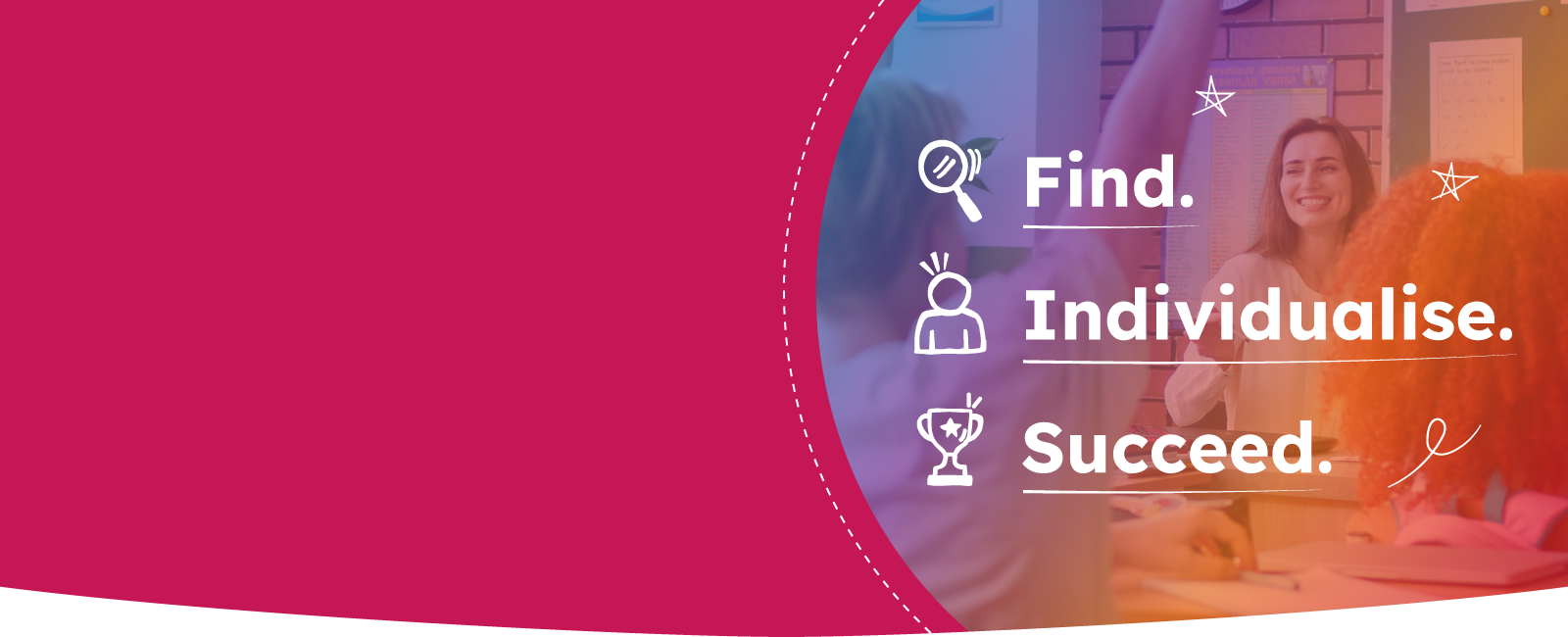 Leaders in Primary Mathematics Learning
We've partnered with primary schools for over 25 years to make Mathematics meaningful, enjoyable and accessible to all. We bring conceptual understanding to the forefront of teaching and learning mathematics.
ORIGO Education (Stepping Stones) has reinvigorated the teaching of Math. The students are engaged and love the interaction with technology. It has definitely improved our math results and we now have a clear understanding of what was taught from each year level. Our NAPLAN results have improved as well. To me this demonstrates that what we are teaching, using ORIGO Education, transfers outside the program itself.
Nigel Rogan, Teacher (WA)
"Stepping Stones is great because it gives you the confidence that you are covering all the different maths strands in a precise and logical way. That is particularly important when you have new teachers just starting out. Every teacher can access materials intended for other year groups and the approach is familiar and consistent across the school which is useful when you have students in your class who have missed earlier concepts or need extra help. The program comes with very clear explanations and having all the material up on the screen is really helpful. It makes it very convenient if you have to leave instructions for a relief teacher. ORIGO is a very easy program to use and we definitely recommend it because the content is appropriate for our students and we know we are covering all the outcomes."
Elizabeth Killick, Year 5-6 Teacher (NSW)
"ORIGO Education has a unique approach and their vision is always one step ahead. They know what is coming and have the resources ready to go. Everything is student centred. Everything is designed to create better thinkers...creative thinkers...critical thinkers."
Mirella Zulli, Teaching Specialist
Thank you so very much for ORIGO At Home. I can't wait to share this with our planning teams tomorrow. We so appreciate the work that you have done to support teachers and our families at home.
Mathematics has always been one of my favourite subjects to teach, particularly in recent years when I discovered and began using ORIGO's Stepping Stones. Stepping Stones changed my whole thinking about mathematics and how it needs to be presented to children. When I was a student, I was taught by rote and therefore I've always been determined to teach maths in a more thinking and reasoning way to my students. Being introduced to the ORIGO Education way allowed me to do this.
Joanne Bowman, Year 3 Teacher
ORIGO's Animated Big Books have been really beneficial without going into sheet work for independent practice. In the book, Mice, Mice Everywhere, which covers basic addition, students utilised whiteboards to come up with number sentences stemming from conversations about the book's content. I find the Animated Big Books to be a powerful teaching tool – with minimal prep, I had a relevant and enjoyable lesson with great learning engagement. Another book, Stella's Store, which covers counting patterns, is also a big hit in the classroom – every child was engaged during that particular lesson, predicting what the next number would be.
Tina Barron, Year 1 Teacher
Latest from the ORIGO Education